By default, VideographyWP can add a product video to any WooCommerce product gallery for any WordPress theme that uses the carousel script (named Flexslider) and the product gallery templates delivered with WooCommerce.
In case of theme Enfold by Kriesi, the product gallery can be displayed in 2 ways:
first is by using a custom script that the theme implements
and second, by using the default WooCommerce scrit and templates.
VideographyWP is not compatible with the script that Enfold uses and, in consequence, it can't insert the product video into WooCommerce's product gallery.
Luckily, Enfold's theme settings allow to use either the theme's product gallery or WooCommerce's so this issue becomes a simple switch into the theme settings.
The option to switch to the default WooCommerce gallery can be found under WordPress administration menu Enfold, section Shop options, option Product gallery.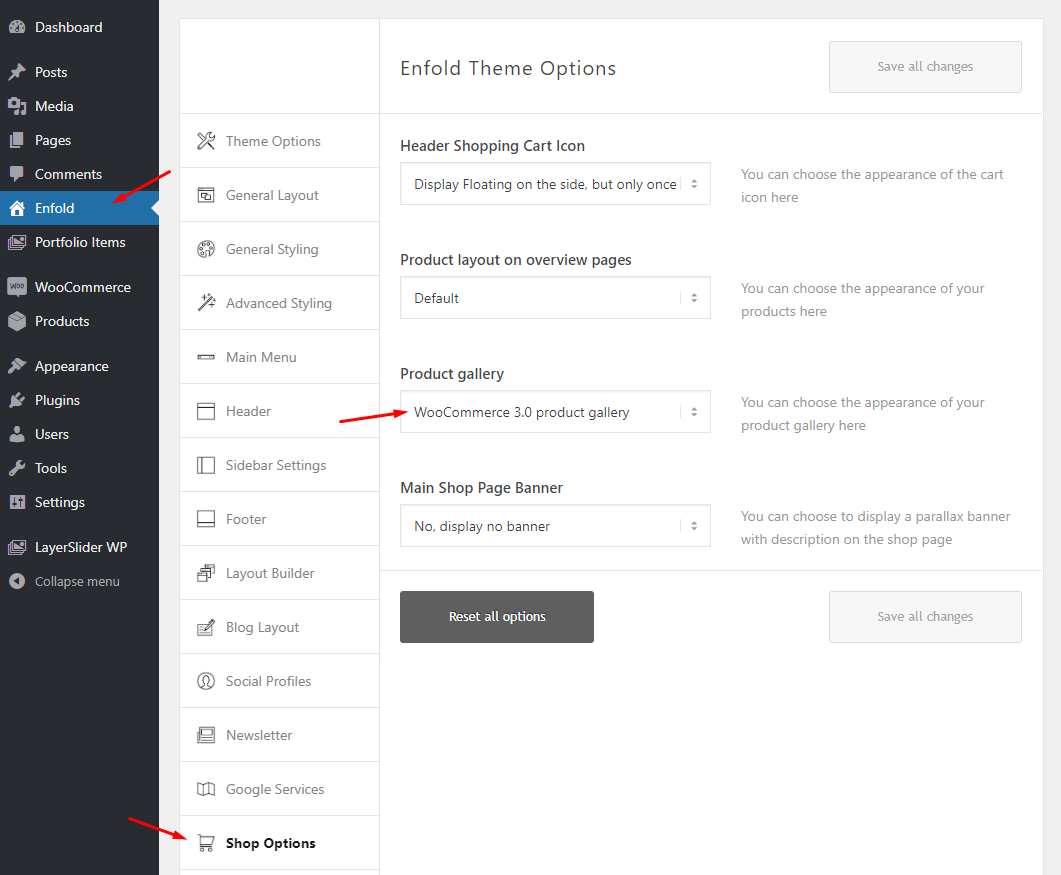 In order to be able to display the product video into the WooCommerce product gallery, switch option Product gallery to WooCommerce 3.0 product gallery and save the theme settings.
Once the options are saved, the videos attached using VideographyWP to any WooCommerce product will be displayed into the product gallery according to your product video embed settings.