After importing videos using VideographyWP, you have the option to modify embed settings for each individual post.
In case you need some of the embedding settings to be exactly the same all over your website, you can achieve this by enabling the embed option overrides.
One thing to note though is that this will work only if you allow the plugin to do all embedding, in case you enabled your WordPress theme to do all embedding, these options won't work since the plugin won't do any embedding.
These options can be found in plugin Settings page under tab Embed options, subsection Global embedding options.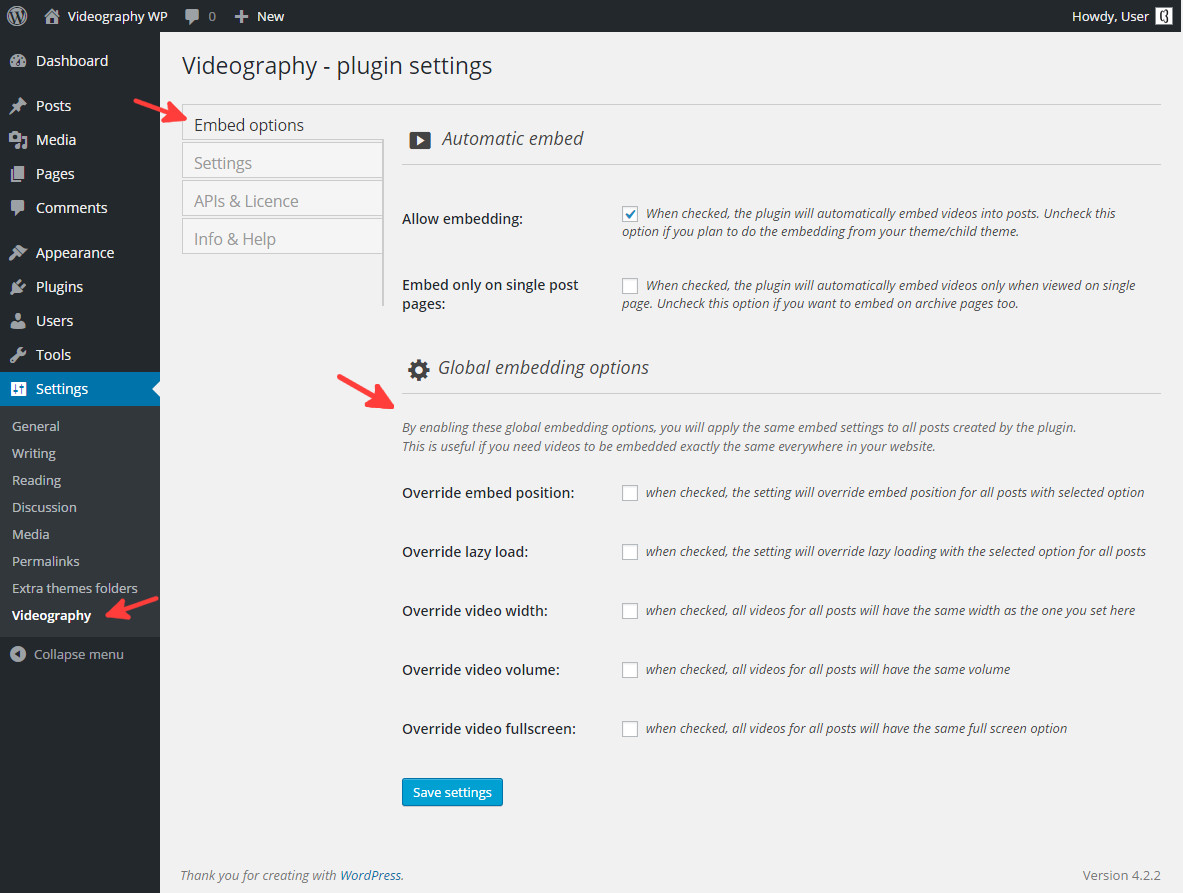 More details about each option and how it can be used can be found in VideographyWP - Plugin Settings page.
Once you enable the override on any of the embed options, whenever you create or edit a post having a video imported by VideographyWP, instead of the embed option VideographyWP will display a message to let you know that the option is set somewhere else.
Related